Address:

No. 26, Ground Floor, Jalan Sutera Utama 8/4 Taman Sutera Utama 81300 Skudai, Johor, Malaysia

Working
hours:

Monday-Thursday: 11:30am-11:30pm Friday-Sunday: 11:30am-12:00am

Phone:

011 6365 6200
Instagram
---
Latest post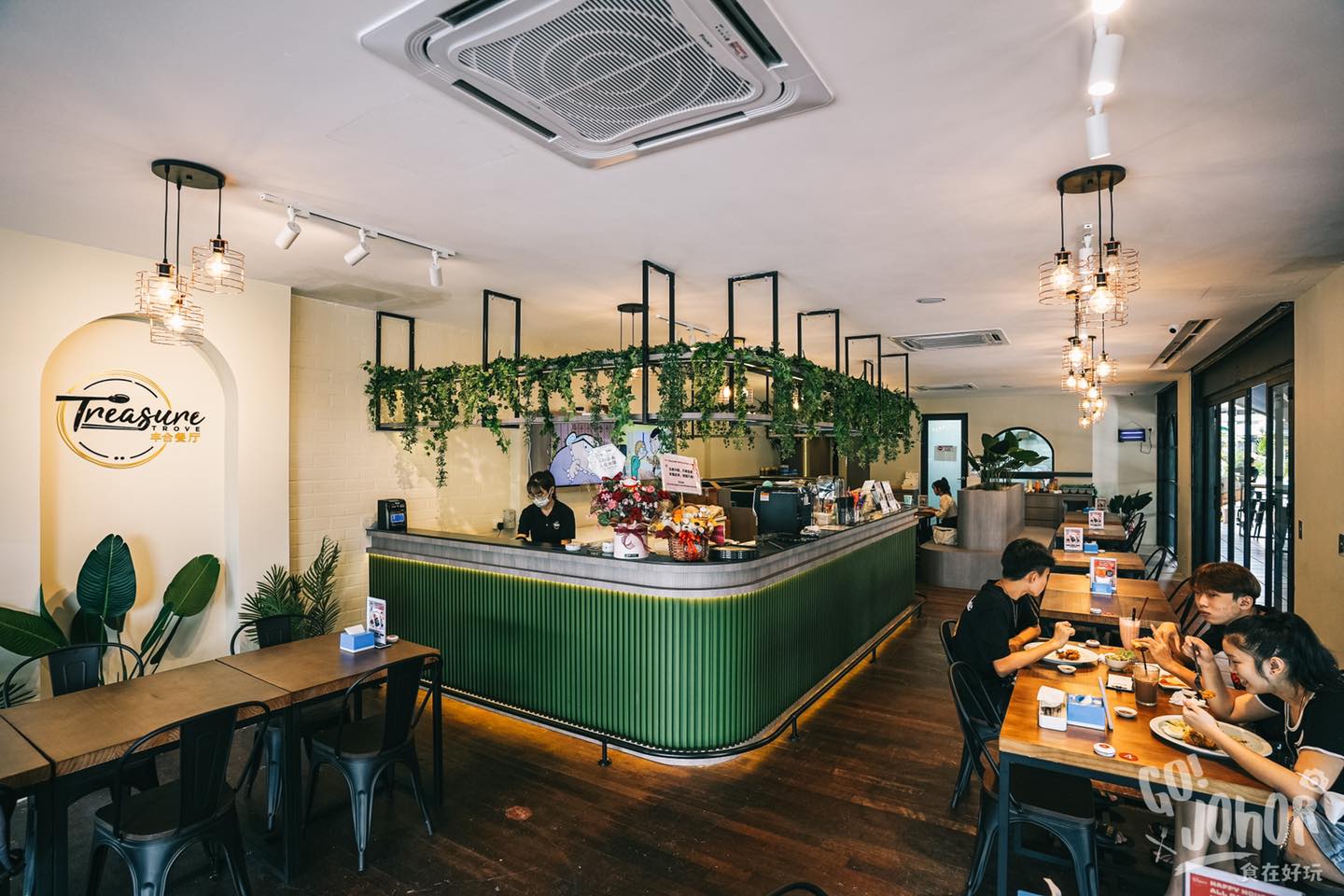 As we know, lunch is the most important meal of the day. Without a good lunch, nothing can be happened as good.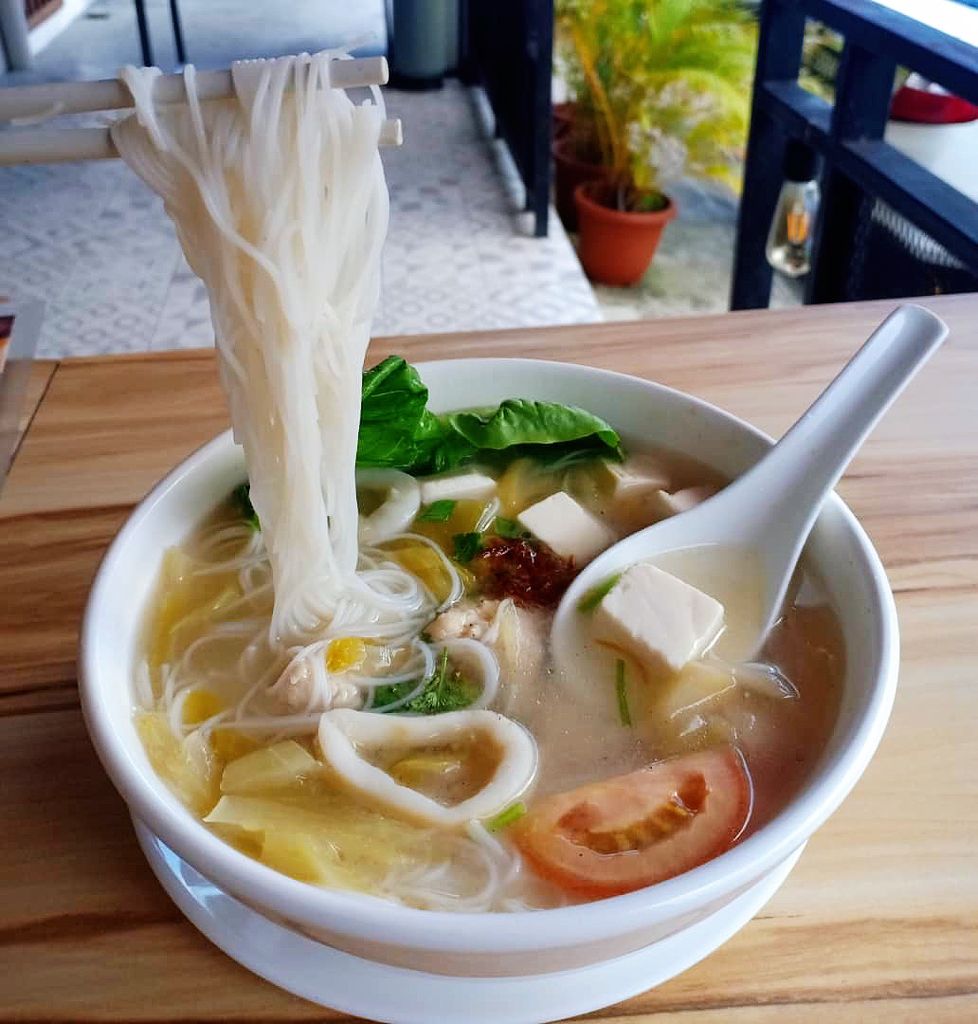 Malaysia has always served as a rich melting pot of south-east Asian culture and ethnicities for over a hundred years.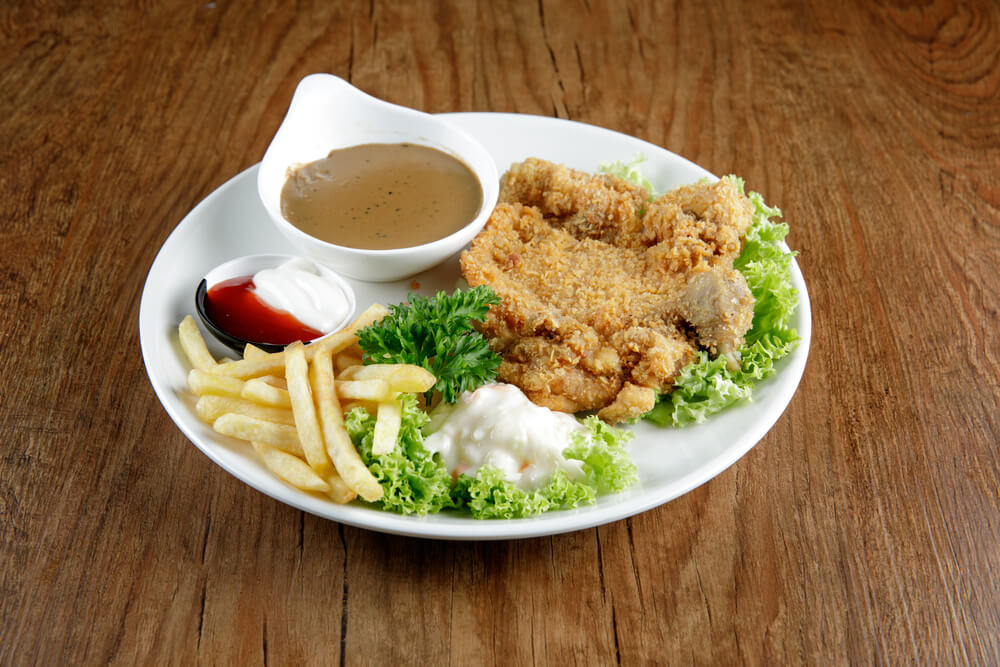 Thanks to colonisation and migration, modern Malaysian food is a fusion of several cuisines, including western, Chinese, Indian, and Indonesian.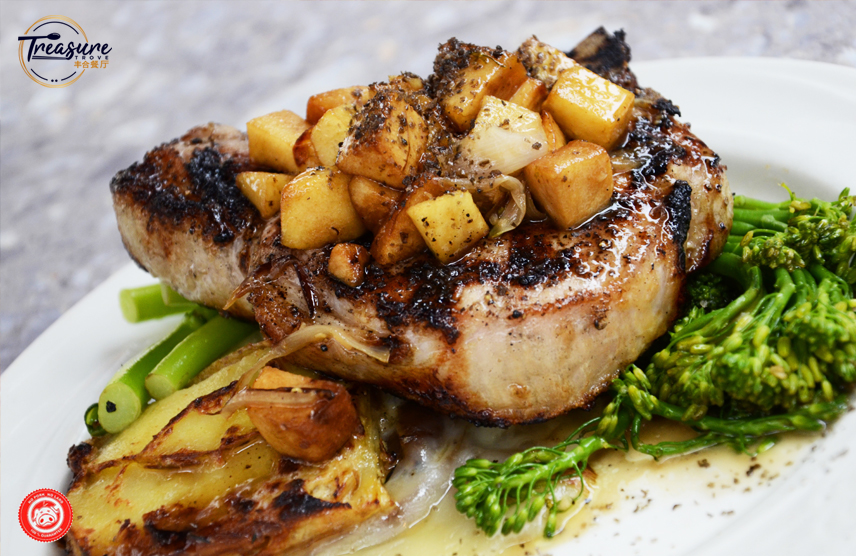 Chicken chops are a foodie favorite dish and one of the best dishes to have ever made from the juicy, tender chicken fillets. Essentially, they are the chicken's deboned thigh and leg pieces, grilled, deep-fried, crumb fried, or pan-fried and served with sides of your choice. The main variation in the dishes comes from a variety of creamy glazes and sauces that accompany these delicate fillets and turn an ordinary piece of chicken into a delicacy you would definitely ask for twice.
Treasure Trove puts a Malaysian spin on chicken chops and enriches it with national flavors and intricately paired sides. Our original homemade sauces add a burst of flavor that will leave your tongue craving for more.
We Welcome You to Treasure Trove
Our menu is a fusion of famous Malaysian cuisine with traditional Chinese delicacies with a twist of local Singaporean, and of course everyone's favourite, the great food from the West.
The flavor profiles of our dishes are as diverse as they can get; we offer a beautiful blend of sour, savory, and spice that will bring euphoria to your taste buds. Our balance of flavor has awarded Treasure Trove with the reputation of being the best chicken chop restaurant in JB. Chicken chops are one of our best-seller menu items, and we have a collection of marinades and sides with it that is sure to leave you salivating.
At Treasure Trove, great care is taken to provide you with the best plate possible and give your palate an experience it will not forget. Our excellence of execution has brought us the title of the best Chicken Chop restaurant in Nusa bestari. Find our complete range of chicken chops under western dish category and continue reading to know the answer to why are our mouthwatering, juicy, succulent chicken chops so famous?
Here are five of the best Chicken Chop in jb dishes at Treasure Tove that you should definitely check out.
Black Pepper Grilled Chicken Chop
Carefully butchered chicken thighs are grilled on an open flame and cooked to perfection so that the richness of flavours and the chicken jus stay inside. Charring on coals adds a subtle yet unforgettable smoky flavor to the meat. Grilled Chicken Chops are topped with in-house black pepper sauce. The sauce features freshly ground black peppers infused in Worcestershire sauce as the star component. Its savory yet hot flavor add a gentle spark to the main course. The dish will be served with sautéed asparagus, other greens, fries.
These chops are bound to leave behind a clean, scrumptious, and sleek aftertaste in your mouth and are sure to quench both your hunger and thirst for flavor.
Mushroom Grilled Chicken Chop
This delectable menu item is the best chicken chop restaurant in JB. It centres on the main flavor components of fresh chicken chops made to order – always! Well-seasoned assorted mushrooms cooked through in a hot steamy sauce and poured over the chicken just before serving. These grilled chicken chops are simply irresistible, with greens served on the side. They are fillers and help balance the bursting aroma by adding fresh earthy texture and flavours. Our homemade mushroom gravy keeps your tastebuds amused and does not let the dish fall bland in your mouth.
Lemon Sauce Fried Chicken Chop
Who doesn't like fried chicken? The crispy golden crumb coat is a delight no one wants to refuse.
How about bringing the same crispiness to our house special chicken chops and served it with sweet and tangy lemon sauce. This nifty little combo is pulled off by the excellent chicken chop restaurant in Bukit Indah every single night. This favorite savory remains a popular choice of diners. The lemon sauce is an absolute pleasure to your taste buds from the punch of honey and a slick little jab of acid. The lemon sauce is prepared with fresh lemons juice, our special seasoning, and a hint of fresh ginger to paint your palate with a mouthwatering and rich aromatic sauce. This dish works exceptionally well when paired with mashed or roasted potatoes or a bowl of Greek salad that will not only balance the bursting flavours and make it a well-rounded dish.
Honey Glazed Grilled Chicken Chop
Treasure Trove chicken chop restaurant in JB presents you with a popular yet intriguing dish that is loved around the globe. Honey Glazed Grilled Chicken Chops makes subtle use of Malaysian and Chinese flavor profiles, and we promise the results will leave you licking your plate clean. Upon receiving your order, our chef on the grill chars marinated chicken chops on high flame, and this holds the juices within and gives a smoky, succulent taste to the meat. Only a few seconds before serving, our homemade honey glaze is drizzled over it, which gives the chicken a warm and sweet richness, creating a flavor combo that will leave you.
This will be the best chicken chop in jb you have ever tried. The sides go along with this delicacy very well as they play in sync with subtle honey flavor duo or add too much sweetness and make this dish shine even brighter.
Thai Style Fried Chicken Chop
Food crosses all borders, and hunger waits for no one. The best chicken chop in jb is made with the most familiar and flavors in Malaysia. With a bit of a Malaysian touch, the Thai style cooked and seasoned chicken chop will indeed have you return to us and celebrate our name as the excellent chicken chop restaurant in Nusa bestari. This crispy chicken is drenched in sweet and sour Thai sauce, siracha, soya sauce, and fish sauce. Brown sugar and lime juice are flavour-enhancing secrets to this recipe. Thai Style Fried Chicken Chop is your ultimate test of the palate, and it uses diverse yet distinguishable ingredients that elevate the flavor profile of this dish.
Treasure trove chicken chop restaurant in Bukit Indah bring you this delicacy straight from the streets of Bangkok and help you enjoy it more by staying true to the intricate Thai origins and flavors of this delectable dish.